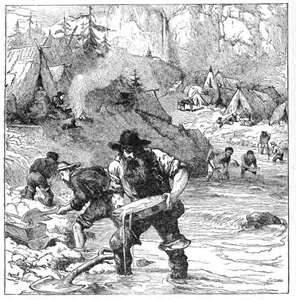 In
By the Great Horn Spoon!
, the novel we have been reading in fourth grade, Jack and Praiseworthy have finally reached California, and they can begin looking for gold.
Today's homework:
1. Math: no math homework today.
2. What is the most important thing you have learned in fourth grade?
3. Read for half an hour.
4. Get parent initials.